Considering that the success of any educational institution is measured by the achievements and placement increment of its graduates – called alumni as its intended outcome.
Thus, Olivarez College recognizes the Outstanding Alumni, who have emerged successfully and emblazoned in their respective career fields,  for giving pride and honor to the institution and in realizing its vision, goals and aspirations.
Truly, their life achievements and work accomplishments are testament of institutional standards and quality assurance.
For this year, the batch of recipients will be awarded on January 29, 2020 at the Olivarez College Quadrangle, Dr. A. Santos Ave., San Dionisio, Paranaque City during the Anniversary Ball in celebration of our 44th Foundation Celebration with the theme: OC @ 44: Prospect and Perspective to Explore.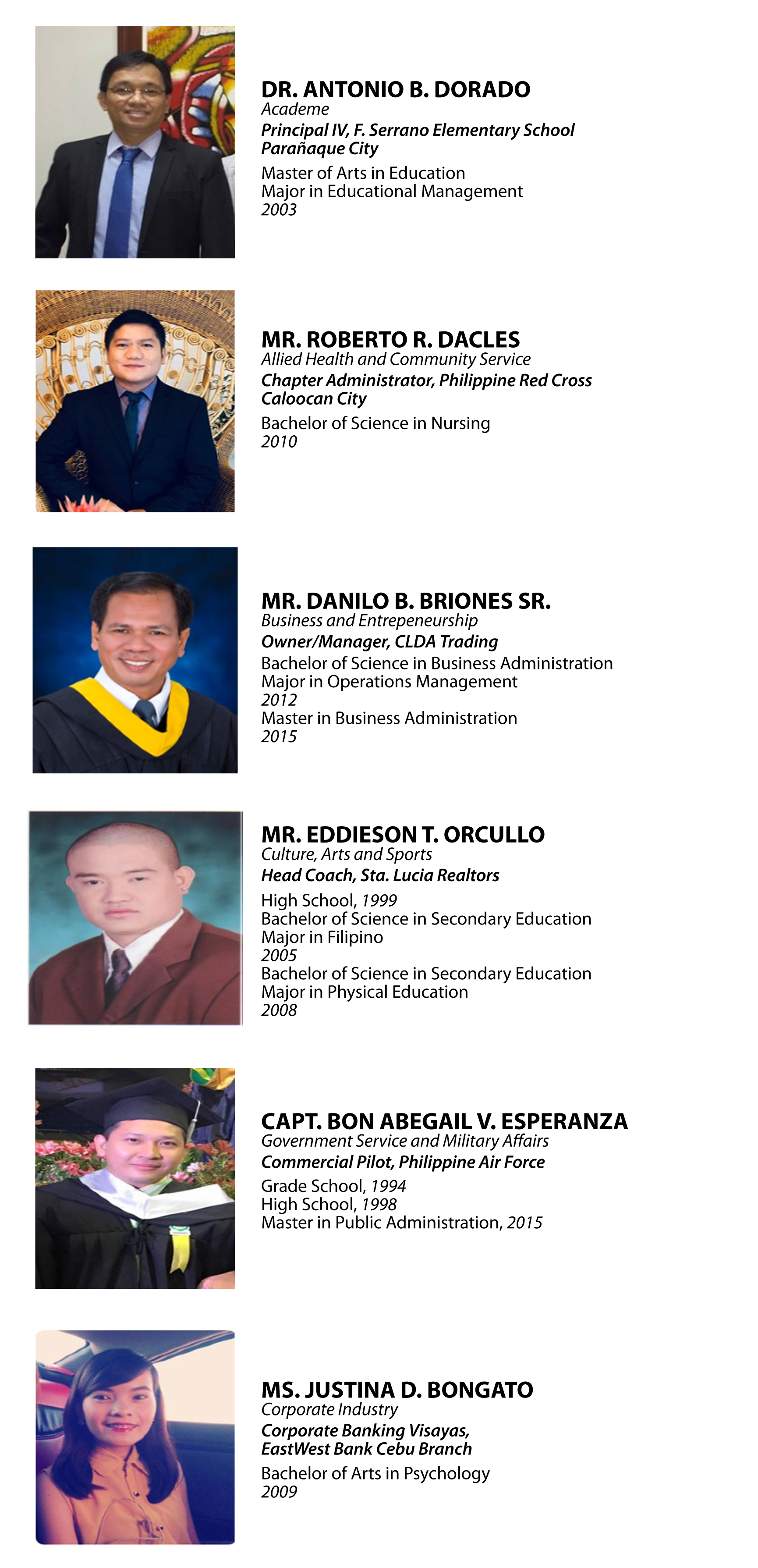 Congratulations! We are indeed, very proud of you. More power. Be proud Olivarians!