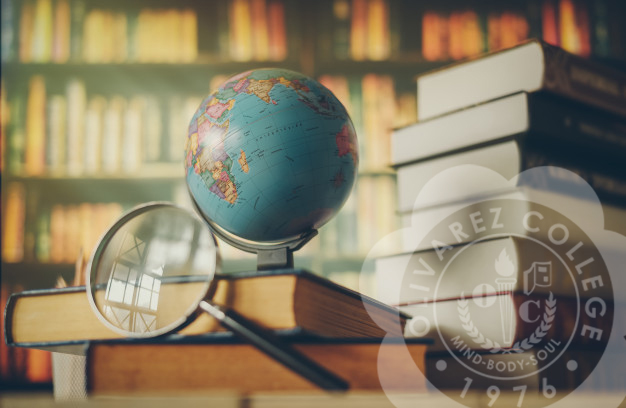 Research

Olivarez College aims to carry out research and creative works of a consistently high international standard that contribute to the advancement of knowledge and understanding.

In consonance with the vision of the College to promote an invigorated culture of research, the Center for Research, Publication and Extension is an adjunct office of the Office of the Vice President for Academics and Services responsible for the pursuance of the school's research objectives and academic development. The Center ensures stronger capability, enhanced productivity, broader dissemination of outputs, and pragmatic utilization of findings through researches conducted by students, faculty, and staff.

The academic programs at Olivarez College are designed to produce outstanding professionals and cutting-edge researchers who are able to to address the challenging issues of our time. Such academic programs are dedicated to social and technological innovation and combine academic excellence with an entrepreneurial spirit by enabling the transfer of knowledge into the commercial domain, thus strengthening the links between the College and its community, as well as benefiting the wider society.

Research, therefore, is a primary tool and instrument of change towards sustainable development.

Contact Information

CENTER FOR RESEARCH, PUBLICATION AND EXTENSION
Director: Conrado F. Vidal Jr. PhD
Second Floor, Saturnina De Leon Hall, Olivarez College
Dr. Arcadio Santos Avenue, San Dionisio, Parañaque City, Philippines
(632) 8260750 local 277
www.olivarezcollege.edu.ph
www.facebook.com/research.olivarez

Library

Our library system, managed by the Information Resource Center (IRC), is an integral part of the educational services of Olivarez College. IRC effectively facilitates the flow of knowledge through its academic resources and services which cover all the curricular offerings and instructional program.

IRC currently maintains four (4) libraries in three different buildings in the campus. The Grade School and High School Libraries are located at the second and third floors, respectively, of the Rosario L. De Leon Hall (IBED Building). Meanwhile, the College Library, considered as the main library, is housed at the second and third floors of the Saturnina De Leon Hall. Lastly, the Graduate School Library at the ground floor of the Pablo R. Olivarez Hall (College Building) caters to the library needs of graduate students.
Senior High School Online Resources
 E-books
E-Journals
College Online Resources

Contact Information

INFORMATION RESOURCE CENTER
Head: Melquiades I. Alipo-on, MALS
Second Floor, Saturnina De Leon Hall, Olivarez College
Dr. Arcadio Santos Avenue, San Dionisio, Parañaque City, Philippines
(632) 8260750 local 105 (Grade School Library), 115 (College Library), 128 (High School Library), 156 (College Library-Internet Section), and 274 (Graduate School Library)
www.olivarezcollege.edu.ph