Two female senior high school Olivarians added 2 prestigious milestones to Olivarez College's thrust in the world of sports and athletics in international leagues.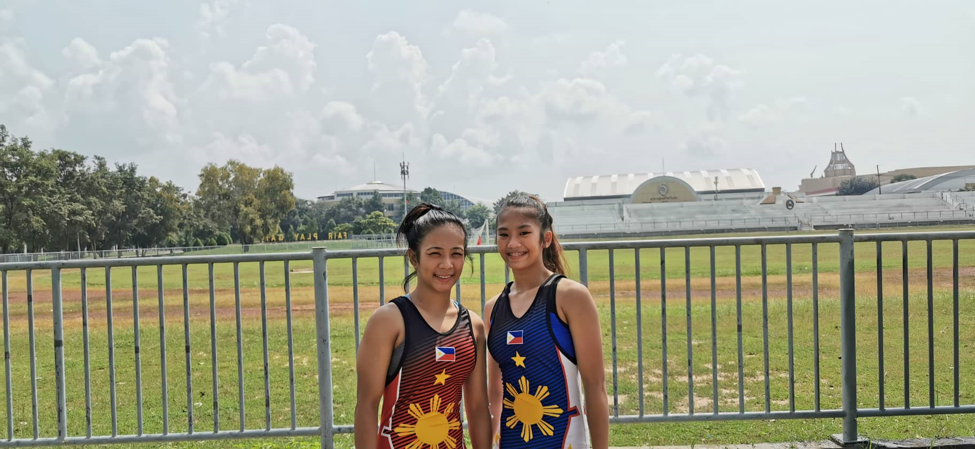 Rea Grace Cervantes (Left) and Aliah Rose Gavalez (Right) in their wrestling outfit during the competition in Thailand.
          Three students from the Dr. Pablo R. Olivarez Senior High School Department rise as representatives of TEAM PILIPINAS in the recently concluded South East Asian Senior Junior & Cadet Wrestling Festival 2019 in Sisaket, Thailand last September 28 – October 3, 2019. In the said competition, Aliah Rose Gavalez, grade 11 ABM student, bagged the silver medal in the 43 kg. weight division in freestyle beach wrestling.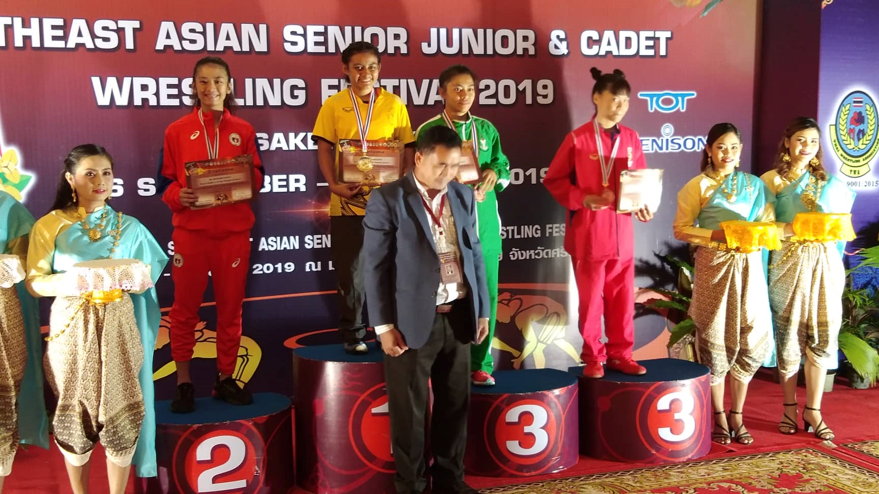 Aliah Rose Gavalez (standing at the 2nd spot) during the awarding of winners for the freestyle beach wrestling 43 kg. weight division
          Rea Grace Cervantes, grade 11 STEM student, returned home as bronze medalist in the beach wrestling 46 kg. weight division also in freestyle beach wrestling. On the other hand, Andrei Mogan, grade 11 STEM student, have also shown Filipino's might in this kind of combat sports during the said competition. The three (3) qualified to be part of TEAM PILIPINAS after bagging 2 gold medals each during the National Wrestling Festival, conducted by WAP (Wrestling Association of the Philippines) held last summer.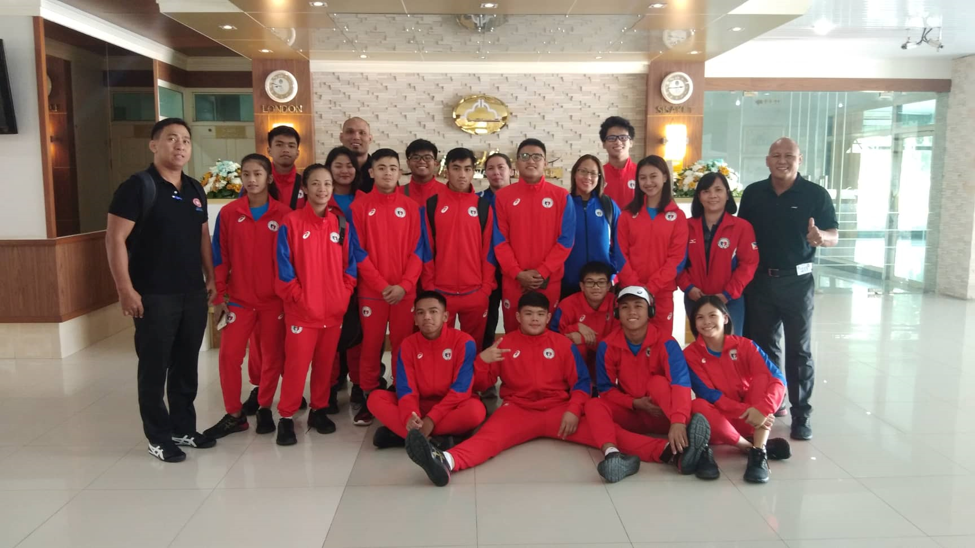 Gavalez (1st – Left, in uniform), Mogan (2nd – Left/Back row, in uniform), Cervantes (3nd – Left, in uniform) together with Team Pilipinas
          Though winning in the South-East Asian league is a great milestone reached, these Olivarian athletes are still looking for more and higher leagues, not just in SEA, but also in the World League.
In academics, there are also doing good in their specific field of expertise. There were also given, by the DPRO administrators, academic leeway for them to be able to catch up with their missed school activities.